Add to basketRemove from basket
Summary – "A Segway offers an interesting alternative to the normal city tour"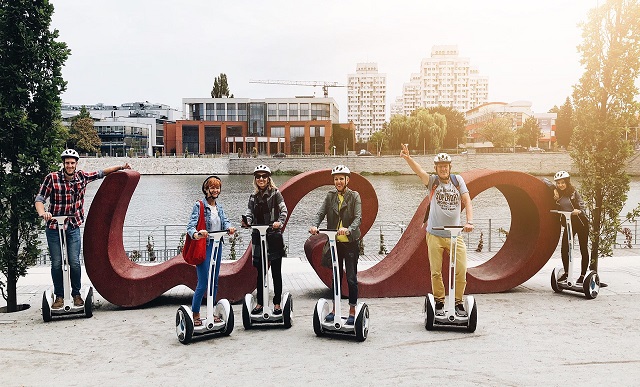 A Segway is a two wheeled personal electric carrier. They are really fun and easy way to move around, after 5 minutes practise, you'll be whizzing around like a pro.
Segway Tour is the best way to see more of the city in fun a non-tiring way. You can have both; see all the landmarks that Wroclaw has to offer and save your energy for the evening activities.
Segway Tour Prices:
2 hours city tour – 45 GBP
3 hours city tour – 55 GBP

The price includes:
• Basic Segway training
• Helmet
• Equipment service
• English speaking guide.
Activity transfer
Not included in price but available on request.
For more information about the Segway City Tour or any activities in Wrocław, please contact the main office.