Add to basketRemove from basket
Summary – "Hunt down your friends all in the name of fun"
Few games give you the chance to wear army fatigues, load up and try to shot you friends in the name of fun – Paintball is exactly that. Still widely recognised as the best team building event out there. The best thing about paintball is the unrestricting of size. With Paintball, it definitely gets better with more players.
In recent year paintball has changed a lot in terms of the purpose built locations, exotic themes and technical prowess of the guns used, today it is seen as a must do activity.
Paintball in Szczecin take splace just outside the city center.
Paintball Prices are as follows
Standard Package 300 balls 29 GBP
Premium Package 500 balls 35 GBP
Included in the price:
• Semi-auto Tippmann 98 Marker
• Thermal mask
• HP tank
• Camouflage fatigues
Extras
Polish Grilled Sausage, bread + 2 beer  – 10 GBP per person
Activity transfer
Not included in price but available on request
Combination saving Paintball Szczecin discount
10% discount applies when purchased with Brewery Tour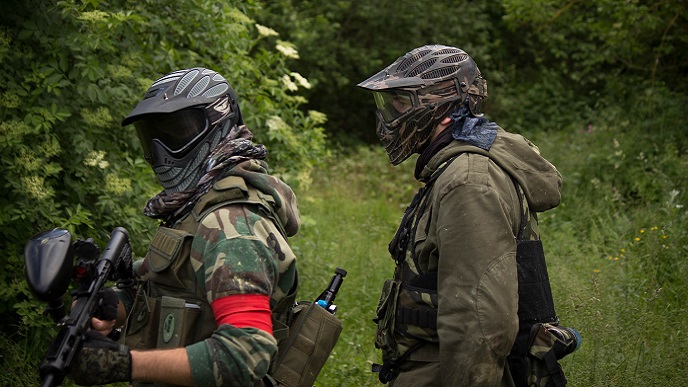 For more information about Paintball Events in Szczecin, Poland or any of our other destinations, please contact the main office.