Add to basketRemove from basket
Summary "For group transfers, it has to be the Sprinter minibus"
The Mercedes Sprinter is a large 16-seater minibus. It is top of the food chain in terms of a luxurious transporter. It's classy, professional and extremely comfortable with space for luggage. A few of the models have Wi-Fi enabled so you can stay online whilst on the move.
The Mercedes Sprinter minibus is the only choice when it comes to Poznan airport transfers or ferrying your group between Jamboree activities.
The Mercedes Sprinter
Air Conditioning
WiFi available (on some models)
16 comfortable leather seats
Cost for the Sprinter
• Airport/city transfer – 90 GBP
Transfer extras:
Drinks are available on request.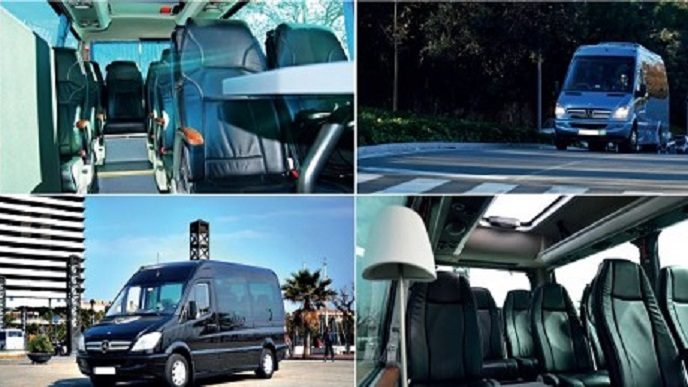 For more information about the airport shuttle and city transfer services in Poznan, contact the main office.