Add to basketRemove from basket
Summary – "What's your cocktail mix of choice?"
Andrew Campbell enjoys the Caprioska, Ernest Hemingway's liked a Daiquiri and Sir Winston Churchill was a hardball man. What's your cocktail of chioce?
It's quite interesting, but the origins of the word "cocktail" is actually a mystery and although so-called experts have been debating and researching this for years, no tangible evidence exists to lay claim as to where this word was first coined.
There is however no debate on what constitutes a cocktail. There are at least three core ingredients:  1. a spirit.  2. a bitter or sour flavoured ingredient.  3. a sweet or sugary flavoured ingredient.
Of course, you can add more that one of each, but the core base must remain constant. The cocktail Making Event in Poznan is the perfect chance to meet a mixologist and learn how to make 2 cocktails yourself from scratch in a light fun environment.
Price per person 29 GBP
The price includes:
•  Introduction to cocktails and making for two classic cocktails,
•  Review of essential tools
•  Preparations, measuring, mixing and shaking
•  Cocktail decoration
•  And finally "Down the hatch"
Activity transfer
Not included in price but available on request.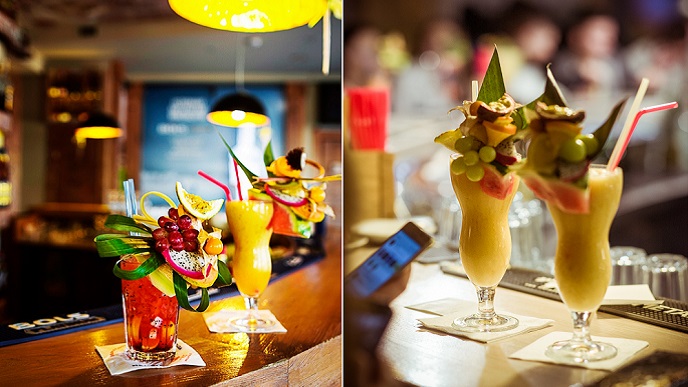 For more information about the various activities in poznan, Poland or any of our other Jamboree destinations, please contact the main office.