Add to basketRemove from basket
Summary – "Be seduced by on the Krakow city walk"
Our Krakow city walking tour is a great first day activity and gives new arrivals a real sense of Krakow with lots of interesting facts and stories about the city. A prefect tour that acts as a introduction to the city.
The tour starts in the old tour, then moves on the Wawel Castle and Cathedral. It the follows the royal route to  Kanonicza and Grodzka street where you see the ancient Jagiellonian university and the largest mediaeval square in Europe. Krakow's Sukiennice cloth hall is the building on many a post cards, here you'll get to see it up close and personal. The tour also stops at the Church of the Virgin Mary, with houses the Wit Stwosz's Gothic wooden altar and finally the tour ends at the walls of the Barbican Gate.
Duration: 3 hours
Prices start from 15 GBP per person
(Based on 8 people)

Included in the price
• English speaking driver
Activity transfer
Not included in price but available on request
Combination saving discount
10% discount at the shooting range when booked with the walking tour.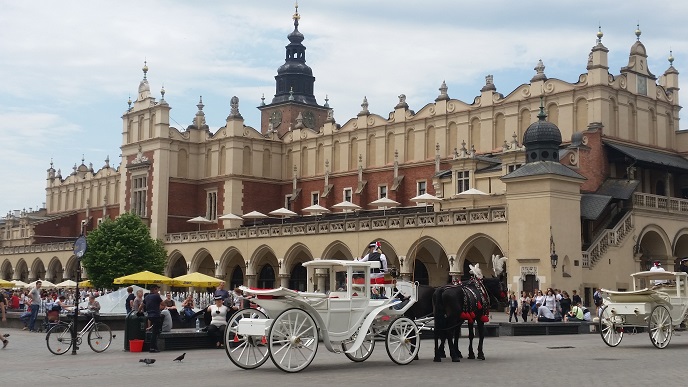 For more information about the Krakow Old Town walking tour or any of our other activities, please contact the main office.