Add to basketRemove from basket
Summary – "The Krakow Pub Crawl is the mother of all crawls"
Welcome to Krakow. A city world renowned of beautiful architecture, picturesque scenes a magnificent castle and arguable the best night life in Europe. With so much choice there just isn't enough time in the day or rather the night…
This pub crawl Krakow involves visits to some of the top bars in and around Krakow's beautiful Old Town market square and at around 5 hours long, your night just got both organised and crazy at the sometime.  The first venue offers free drinks for the 1st hour, then a free first shot in every bar thereafter.
Duration 5 hours
Cost per person 18 GBP
Included in the Price
• Guide services
• Guaranteed crazy night.
Activity notification
*There is a strict over 18s policy on activities that include alcohol.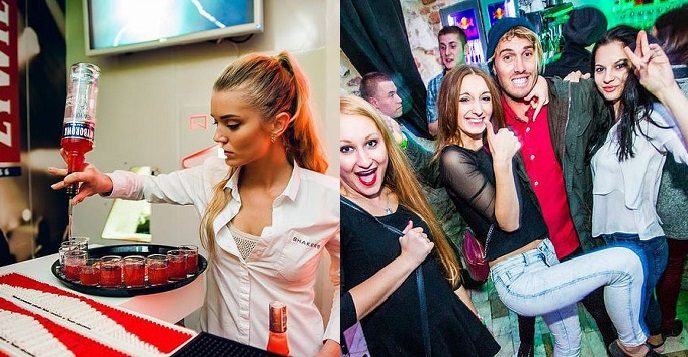 For more information about the Pub Crawl in Krakow or any activities in Poland, contact the main office.