Add to basketRemove from basket
KanJam takes the Frisbee and makes it more competitive. – Michael Tirrell.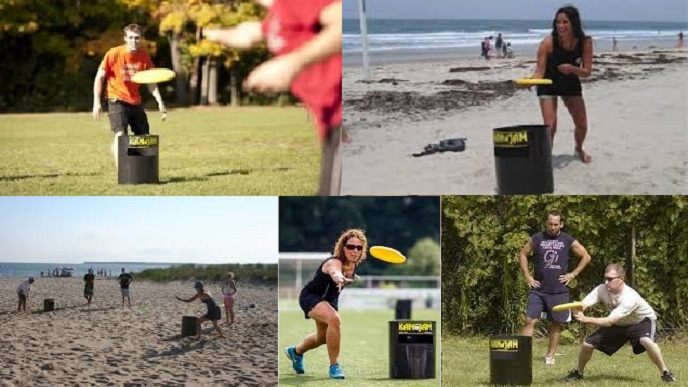 Few games have captured the imagination of the casual player like that of KanJam. And it's only a matter of time before beaches, parks and back gardens across Poland are setting up their own mini KanKam competitions.
The rules are simple and the game is easy to learn, but as the saying goes, it's a little harder to master. Wind, pressure and mental strength are all factors in making this very simple game one of the most competitive team games on the beach.
Price for Beach KanJam 6 GBP per person
Included in the price
• Brief introduction to the rules of the games
• Frisbee and bins
• KanJam Referee
Please note, the minimum number of participants is 4.
Combination saving discount
*Discount apply to groups larger than 16 participants
Read the KanJam interview with KanJam Poland's Michael Tirrell.
For more information about the KanJam Event in Gdansk or any of our other activities, please contact our team.