Add to basketRemove from basket
Summary – "If RIB boat is good for the Royal Marines, it's good enough for me"
A RIB can best be described as a light weight extremely high performance boat. It all comes down to the design which is geared towards buoyancy in the most extreme conditions. The RIB has an inflatable collar that enables it to stay afloat even after picking up large amount of water. In effect with the massive engine, this vessel can burn at speeds in all conditions.
To say the RIB Ride Safari Sopot is both fast and furious doesn't give the RIB enough respect. It is a beast and the Baltic coast make for an idea setting with a picturesque backdrop.
RIB Ride Safari Sopot prices are as follows:
30 minutes, 13 passenger RIB – 320 GBP Per boat
60 minutes, 13 passenger RIB – 450 GBP Per boat
RIB Safari is also available in Gdansk, click here for more info.
RIB Ride Safari Sopot includes the following
•  RIB safety instructions
•  Life jackets

Activity transfer
Not included in price but available on request
Combination saving shooting discount
10% off Vodka Tasting when purchased with the RIB ride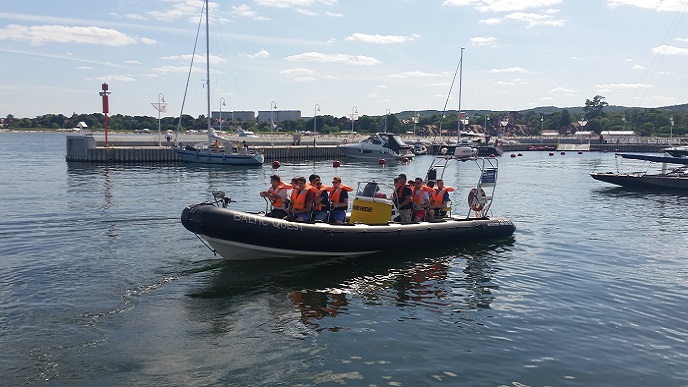 For more information on the RIB Ride Safari in Sopot or any of our activities in Gdansk, Sopot or Gdynia, please contact our team.